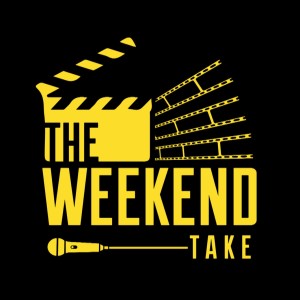 Friday Feb 21, 2020
S2 Quick Take Ep. 4: Michael Vignola; Award-Winning Composer for Film and Television
In this Quick Take Episode, we are joined by award-winning composer for film and television Michael Vignola (www.vignolamusic.com) as we discuss his journey in the film industry. 
From it's beginnings as a young musician, the inspiration of Beethoven's "Moonlight Sonata", to taking the leap of faith in pursuing a career of music in film, television, and other media and where he is now with upcoming releases on the screen and digitally.
We also discuss his passion for creating original music as an artist and how he carves out time every day to write music and create for himself to share his talent with the world.
Be sure to check out Michael's new album "Orbiting" which is available now across all digital platforms!
All this and more on this episode of The Weekend Take!
Comments (0)
To leave or reply to comments, please download free Podbean or