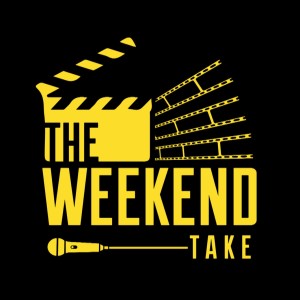 Sunday Jan 19, 2020
S2 Quick Take Ep. 2: Star Wars Episode IX: A Billion Dollar Disappointment.
On this Quick Take Episode of The Weekend Take, we sit down with  Live Sound Engineer and Sound and Re-Recording Mixer for Film and Television, but most important to this discussion, lifetime Star Wars fan, Brian Szepatowski (circuitryfilms.com www.circuitrysound.com)  as we discuss the fresh wounds left by the recent release of Star Wars Episode IX: The Rise of Skywalker.
We discuss where Disney may have made mistakes, how the deviation from JJ Abrams initial story arc by The Last Jedi affected where we wound up in Episode IX and what the future holds for an intellectual property that may be past it's "Best By" date.
We also discuss the "What If's" of direction the Skywalker Saga could have gone, where Disney+ factors into the future of the franchise, and what needs to be brought to the screen to spark another generation the way the original trilogy did.
All this and more on this episode of The Weekend Take!
Comments (0)
To leave or reply to comments, please download free Podbean or