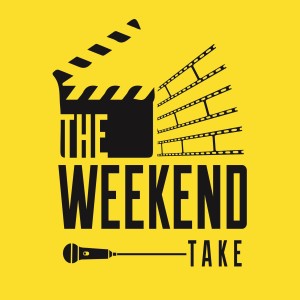 Tuesday Mar 17, 2020
S2 Ep.16: "Onward" Gets its Wings Clipped by the Coronavirus as the Box Office Take a Beating
On this episode of The Weekend Take, I am joined by Cinematographer and Digital Image Technician Sam Gove (//www.instagram.com/samuelwilliamgove/ ) to discuss the weekend that was at the Box Office.
This weekend saw all films across the board taking a 60% or greater loss compared to last weekend in the wake of increasing Coronavirus concerns. In the face of a national shutdown of theater chains across the country, "Onward" managed to cling to the #1 spot for the second weekend in a row, but took a massive 73% dip from last weekend's opening weekend numbers in the process, something very uncharacteristic of a Disney and Pixar release.
Elsewhere in the countdown, three new films opened in the Top 5, but to similar disappointing statistics when compared to a typical weekend. 
Sam and I also discuss the options studios have in the face of this pandemic and how some studios, mainly ones run by a mouse that have their own streaming platform, could use this as leverage to begin to shift the exhibition paradigm towards away from traditional theatrical release.
All this and more on this episode of The Weekend Take!
Comments (0)
To leave or reply to comments, please download free Podbean or