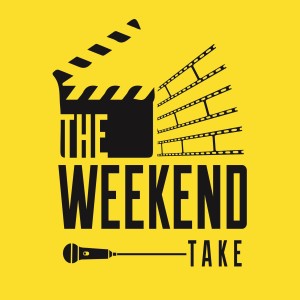 Friday Mar 13, 2020
S2 Ep.15: Nic Novicki; Actor, Producer, Comedian, and Founder of the Easterseals Disability Film Challenge
In this episode, we sit down with Actor, Producer, Comedian, and Founder of the Easterseals Disability Film Challenge (www.disabilityfilmchallenge.com) , Nic Novicki (www.nicnovicki.com) to discuss the 2020 Easterseals Disability Film Challenge and what it means for both the film industry and for a massive community of under-represented talents both in front of and behind the camera. 
Roughly 1 in 4 Americans have a disability, yet fewer than 2% are represented in front of the camera in television and films and even fewer behind it. Being considered someone with a disability himself as a little person, Nic Novicki has been making opportunities for himself and winning over the room and audiences all his life from a very young age. 
Nic has been a recurring performer on The Sopranos and Boardwalk Empire and more and was most recently on the latest episode of The Good Doctor on ABC. He is also a touring stand up comedian and writer, all while being a part of the year round events, workshops, screenings, and more associated with organizing the Easterseals Disability Film Challenge.
Now in it's 7th year, the weekend long Easterseals Disability Film Challenge has provided tremendous opportunities for disabled, differently abled, and able-bodied members of the film industry alike. With mentors and judges that have included the likes of Director Phil Lord, the Producer of Crazy Rich Asians John Penotti, the Executive Vice-President of Entertainment Diversity, Inclusion, and Communications for CBS Entertainment Tiffany Smith Anoa'i, Writer/Director Peter Farrelly of the Farrelly Brothers, and more!
Along with discussing his path and his career to this point, including writing and producing his own content to showcase his diversity as an actor to combat typecast as a little person, Nic discusses his passion for the Film Challenge, what it means to him, the opportunities it has created for past participants and winners, and more, but the deadline of March 31st to register for this year's Disability Film Challenge is fast approaching, so I encourage everyone to visit the web site and sign up to register.  
All this and more is discussed on this episode of The Weekend Take!
Comments (0)
To leave or reply to comments, please download free Podbean or