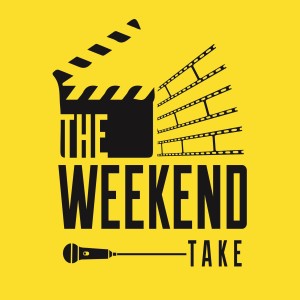 Monday Feb 17, 2020
S2 Ep. 9: "Sonic" Speeds Past Expectations, Oscar Winners Stand Tall, and "Downhill" is Aptly Titled
On this episode of The Weekend Take, we are joined once again by Cinematographer and Director of Motion and Video for Overit Studios (www.overit.com), Solomon Nero (www.nero-minded.com) as we discuss the weekend that was at the Box Office.
This weekend saw the release of the previously redesigned and rescheduled "Sonic the Hedgehog", which was the topic of discussion with Solomon a couple months back in a Patreon Patron Exclusive Episode about the price tag and potential risk-reward of conceding to fan demands and backlash over the initial design of the Sega classic character.
The film opened massively at $57 million over the holiday weekend, setting a record for a video game adaptation, giving confidence to Paramount that they made the right choice in listening to their audience, but what precedent does that set for studios moving forward?
Elsewhere in the countdown, Academy Award winners "1917" and "Parasite" cashed in on their laurels with the latter boosting it's weekend over weekend take by over 230%. 
Other films weren't so lucky, namely "Downhill", the dramedy from Will Ferrell and Julia Louis-Dreyfus, as it was buried under it's own avalanche of bad reviews and confusion over what it set out to do.
Join us as we discuss all this and more on this episode of The Weekend Take!
Comments (0)
To leave or reply to comments, please download free Podbean or