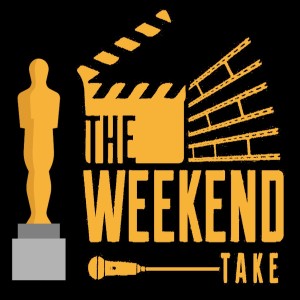 Friday Feb 07, 2020
S2 Ep. 8: "And the nominees are..." 2020 Academy Awards Predictions and Discussion
On this episode of The Weekend Take we are joined for the second year in a row by Rob Lumley, Co-Host of The Midnight Boys Present: A Free Podcast (afreepodcast.com) and Forrest Gump Minute (forrestgumpminute.com) as we take a look at 11 of the categories being awarded on Hollywood's Big Night, the 92nd Annual Academy Awards, taking place this Sunday.
The Categories we will discuss are:
Best Picture
Best Director
Best Actor
Best Actress
Best Supporting Actor
Best Supporting Actress
Best Original Screenplay
Best Adapted Screenplay
Best Animated Feature Film
Best Cinematography
Best Film Editing
We will go through these categories and choose who we think should win and who the powers that be at the Academy will likely choose to win and debate/defend our choices.
We also discuss some other matters involving the Academy, it's selection process, snubs, not leaving room at the table for other nominees with four films receiving 10 or more nominations, and much more.
All this and more on this episode of The Weekend Take!
Thanks for listening and your support. Have a great day and I can't wait to see how my and Rob's picks play out this Sunday!
Comments (0)
To leave or reply to comments, please download free Podbean or