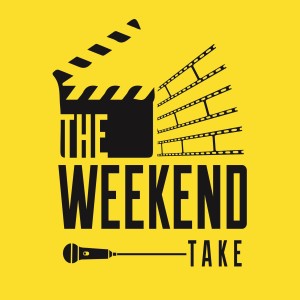 Monday Jan 13, 2020
S2 Ep. 6: A Saga of the Broken Swords Part 2: Taking Stones Fall and Getting Distribution with Director Michael Babbitt
In this special two-part episode of The Weekend Take, we celebrate the nationwide release of "Broken Swords" by sitting down with the film's Co-Creator and Director, Michael Babbitt of Bombshell Studios (www.bombshellstudios.com) to discuss the five year journey of the Broken Swords.
What started as an idea for a screenplay in January 2015, built upon the foundation of decades of world building experience as a Dungeon Master in Dungeons & Dragons, has now produced a full length fantasy feature film of tremendous quality and studio level production value on an indie budget.
We continue the film's journey from where we left off in Part 1 and discuss the production and post-production process as well as the hoops and hurdles of obtaining film distribution for a film that colored outside the lines and "rules" of how a film would traditionally be bought by a distributor. We discuss what Michael's initial goal and intent was and how where the film has gone is so much more than anticipated.
All this and more on this episode of The Weekend Take.
Get caught up by listening to Part 1 of this interview here: 
//podcasts.apple.com/us/podcast/s2-ep-5-saga-broken-swords-part-1-journey-to-ardenmor/id1448603917?i=1000461804392
or on your favorite podcast listening platform, just search "The Weekend Take".
Comments (0)
To leave or reply to comments, please download free Podbean or