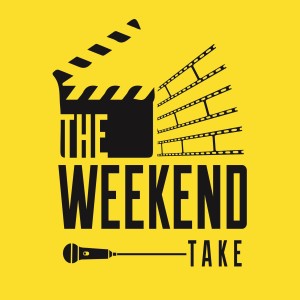 Friday Mar 27, 2020
S2 Ep. 19: Billy Kay, A Life on Camera Part 1: Growing Up on Celluloid
In this first part of a special two-part episode, we sit down with Actor, Writer, and Director Billy Kay (www.billykay.com) to discuss his near 35 year career in the industry, which is exceptional given that Billy is only nearly 35 years old himself. 
Starting at six weeks old after being discovered at a grocery store with his mother in Long Island by an agent, Billy has amassed an incredible resume spanning three decades that not only includes a number of major musical theater productions, but thousands of print ads, hundreds of national commercials, and an onscreen acting resume with dozens of films and television programs, including Billy's three year stint on veteran soap opera "Guiding Light".  
That resume also includes a Best Supporting Actor Nomination at the Film Independent Spirit Awards for his work in the 2001 Sundance Film Festival darling "L.I.E" starring Paul Dano, Bruce Altman, Brian Cox, and more.
Growing up in a much different time in the film industry pre-smart phones, pre-social media, pre-#metoo, and more, Billy found himself at the age of 16 thrust into the spotlight with his work in "L.I.E" and in the mix of all that the film industry had to offer, both good and bad.
From the increased demand to audition and perform to the parties and temptations that Billy weathered and survived, while watching some friends and colleagues succumb to them, like Brad Renfro and more, Billy was living on his own in Los Angeles experiencing it all at just 16 years old.
We discuss everything from being "Tonka Truck Tough" and questioning if Dave Thomas stole Billy's chicken nuggets to how cruel school age children can be in the face of their peers succeeding and having opportunities. We also discuss introducing Hayden Panettiere to Eminem's music, stage moms, an actor's life being 99.9% rejection, the actor's mindset performing on film versus digital, as well life lessons learned, living without regrets, and more about what it was like growing up on celluloid on this episode of The Weekend Take.
Comments (0)
To leave or reply to comments, please download free Podbean or