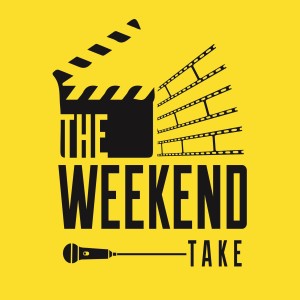 Tuesday Mar 24, 2020
S2 Ep. 18: Hollywood on Hiatus: Looking at the Coronavirus Impact on the Film Industry
In this special episode, I sit down with Writer, Director, Producer, Entertainment Attorney, and Columnist for Script Magazine Christopher Schiller (//scriptmag.com/author/chrisschiller) and Director and Producer of the Medical Documentary "FLOXED" (//floxeddoc.com/) and Producer of the upcoming Medical Documentary "COVID POV" (//www.swirl-studios.com/) Michelle Polacinski to discuss the impact the novel virus COVID-19, otherwise known as Coronavirus is having on the film industry and beyond.
From films having their release dates pushed indefinitely, to the shutdown of productions around the world leaving hundreds of thousands of independent contractors without a safety net or options, to the shuttering of movie theaters across the country, some never to likely open their doors again, causing a paradigm shift in future exhibition options for films, to the loss of security in our every day lives and the now complicated nature of setting out to do simple or second nature tasks like empathy and giving physical reassurance to our friends and family at a time they need it most.
We discuss this and so much more on this special episode of The Weekend Take.  For all our listeners, please be safe and be responsible. Do your part to slow the spread of this pandemic to allow medical professionals to do their best and not become overwhelmed. Wash your hands, practice social distancing, stay home. Thank you.
Comments (0)
To leave or reply to comments, please download free Podbean or