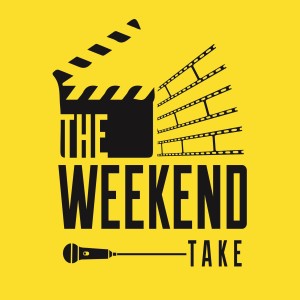 Friday Mar 20, 2020
S2 Ep. 17: "Defend the Crown" Tournament Recap and Discussion
On this episode of The Weekend Take, we sit down with frequent contributor to the show Writer, Director, Producer, Entertainment Attorney, and Columnist for Script Magazine, Chris Schiller (//scriptmag.com/author/chrisschiller) and Box Office Analyst and Creator of the Animated Series "A-Men", Jake Karnas (//www.instagram.com/karnas/) to discuss our recent "Defend the Crown" Tournament.
The "Defend the Crown" Tournament was held on our social media pages for about four weeks following this year's Academy Awards which saw Parasite win Best Picture. I was inspired by our previously held "Bestest Picture" Tournament where a lot of folks commented that the film that won any particular year "should not have won, that this other film should have won", so I decided to see if popular opinion was in line with the Academy's choice this year. 
I took the eight Best Picture nominees that did not win and pitted them against one another in a tournament.  The winner of the tournament would then go head to head with Parasite to see if Parasite could defend its crown in a popular vote.
Join us as we look at the match ups, upsets and more of this tournament en route to seeing which nominee would contend for Parasite's crown and if they could dethrone it. 
We also discuss the idea of  the "Academy getting it wrong", Greta Gerwig's omission from the Best Director category this year, the idea of numerous adaptations of existing intellectual properties, how this industry shut down due to Coronavirus could be us pressing the "reset" button on Hollywood, and more on this episode of The Weekend Take.
Comments (0)
To leave or reply to comments, please download free Podbean or