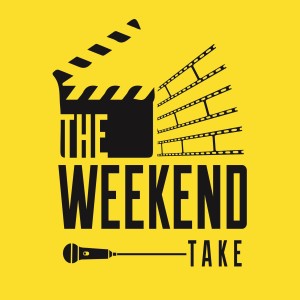 Monday Mar 02, 2020
S2 Ep. 13: Audiences see "The Invisible Man" to the Tune of $29 Million While "My Hero Academia" and "Impractical Jokers" Open Big
On this episode of The Weekend Take, we are joined by Producer and Director Norman Berns (www.imdb.com/name/nm0076967 and  www.facebook.com/ncberns ) to discuss the weekend that was at the Box Office.
This weekend saw the opening of "The Invisible Man" from Blumhouse Productions and Universal Pictures as the $7 million budgeted genre horror film opened to $49 million worldwide and the #1 spot.
Elsewhere in the countdown, anime favorite "My Hero Academia: Heroes Rising", which wasn't even projected to be in the Top 10 by industry estimates, opened at #4 with $5.1 million, following in the footsteps of FUNimation's 2019 release "Dragon Ball: Super Broly", though it's unlikely to reach the near $30 miliion that film made in it's box office run.
We also saw the expansion of truTV's hit comedy series turned film adaptation "Impractical Jokers" in it's first week of expansion pull in $3.5 million and the #7 spot as well as "Harley Quinn"'s continued rapid descent in the box office and "Jumanji" finally leaving the Top 10 (for now?).
Norman and I discuss the great things about "1917", "Parasite", why you can't beat the real thing when it comes to dogs on screen, and a lot more on this episode of The Weekend Take.
Comments (0)
To leave or reply to comments, please download free Podbean or