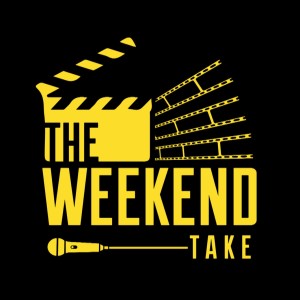 Friday Sep 06, 2019
S1 Quick Take Ep. 21: Women in Film: Making Strides for a More Inclusive Future
On this Quick Take from Episode 13 of The Weekend Take, I am joined by my special guest, Actor and Filmmaker Elza Zagreda (www.elzazagreda.com).
We discuss the catalyst event that set off the progressive movement and advancement of women to key roles in the film industry and how the least likely (and least liked) person may be the person to thank for spurning the movement forward to make women's voices heard and stories told. We also discuss where we go from here and how we educate the next generation of acceptance and inclusiveness.
All this and more on this Quick Take from The Weekend Take. Enjoy!
To listen to the full episode, click this link:
//podcasts.apple.com/us/podcast/ep-13-dumbo-glides-to-1-but-below-expectations-small/id1448603917?i=1000434222335
Comments (0)
To leave or reply to comments, please download free Podbean or