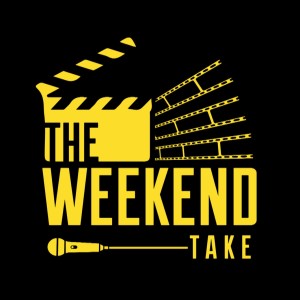 Wednesday Jun 05, 2019
S1 Quick Take Ep. 17: Handling Disney's Loaded Gunn Problem
On this Quick Take from Episode 11 of The Weekend Take, my special guest is Writer, Director, Producer, Entertainment Attorney, and Columnist for Script Magazine, Christopher Schiller (//www.scriptmag.com/author/chrisschiller), whom fans of the show will also recognize as the first guest from The Weekend Take's very first episode.
We discuss Disney's recent reinstatement of Writer/Director James Gunn into the Disney's fold and back into the Marvel Cinematic Universe by reclaiming the helm of Guardians of the Galaxy Vol. 3.
We look at the "between a rock and a hard place" position Disney found themselves in after dismissing the Director for some decade old resurfaced tweets from Gunn. We also look at the repercussions Disney faced for taking disciplinary action against Gunn in both the evaporating Talent Morale attached to the beloved franchise and the Consumer Confidence in Disney being able to deliver a product to the expected standards of the franchise.
Lastly, we look at what Disney could have done different, if they've done enough to satiate the offended masses, and just how pliable is their "zero tolerance" policy when billions of corporate dollars are at stake. 
All this and more on this week's episode of The Weekend Take!
To listen to the full episode, click this link: //podcasts.apple.com/us/podcast/ep-11-captain-marvel-repeats-at-1-while-newcomers-outperform/id1448603917?i=1000432479553
Comments (0)
To leave or reply to comments, please download free Podbean or