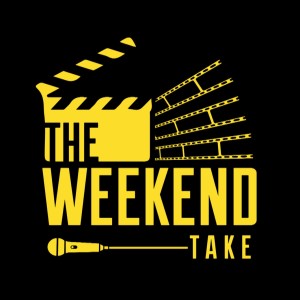 Wednesday Jun 05, 2019
S1 Quick Take Ep.16: Christopher Schiller; Writer, Director, Producer, Entertainment Attorney, and Columnist for Script Magazine
On this Quick Take from Episode 11 of The Weekend Take, my special guest is Writer, Director, Producer, Entertainment Attorney, and Columnist for Script Magazine, Christopher Schiller (//www.scriptmag.com/author/chrisschiller), whom fans of the show will also recognize as the first guest from The Weekend Take's very first episode.
We discuss Chris' path from answering curiosities to pursuing a degree in law. We also discuss his views on screenwriting, parlaying that into "Legally Speaking, It Depends" a long running series of columns for Script Magazine, how every skill he contributes to a film being meaningful and part of the success of a film's production, as well as his love of the Telluride Film Festival.
All this and more on this week's episode of The Weekend Take!
To listen to the full episode, click this link: //podcasts.apple.com/us/podcast/ep-11-captain-marvel-repeats-at-1-while-newcomers-outperform/id1448603917?i=1000432479553
Comments (0)
To leave or reply to comments, please download free Podbean or