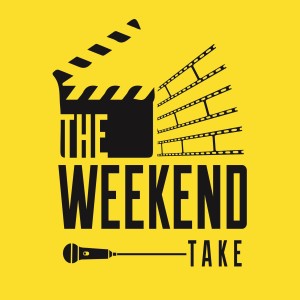 Thursday May 09, 2019
S1 Ep. 16 "The Curse of La Llorona" conjures up a #1 opening weekend in the calm before "Endgame"'s storm.
Take a trip down memory lane on this unfortunately delayed release episode of The Weekend from Easter Weekend, our last episode before beginning a brief sabbatical which the show is still on, we were joined by our special guest Actor, Comedian, Busker, and Podcast Host Mark Roman (www.markromanempire.com) to discuss the weekend that was at the box office.
This weekend saw "The Curse of La Llorona" conjure up a $26.5 million opening weekend to claim the #1 spot. Elsewhere in the countdown, "Captain Marvel" got a bump in it's weekend to weekend take in preparation for what would be "Avengers: Endgame"'s monumental and record breaking $350 million+ opening weekend (as prophesized by Mark Roman at the end of this episode, so bravo to him on such a great prediction).
We also saw "Hellboy" plummet to the depths of box office Hell, nearly being a one and done in the Top 10, dropping from the #3 position down to #10 with a near 70% drop weekend to weekend.
In our guest segment, Mark educates us on being a busker and it's storied history and current plights in politics in Los Angeles, as well as the joys it brings to those who are buskers and their audiences. We also get our introduction to Lt. Frank, Mark's comedic character inspired by Thomas Lennon's Lt. Dangle from Reno 911! and hear about his adventures in Tinseltown. 
All this and more on this episode of The Weekend Take. Enjoy!
Comments (0)
To leave or reply to comments, please download free Podbean or