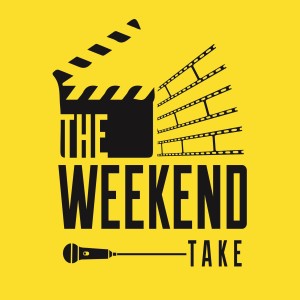 Wednesday Apr 17, 2019
S1 Ep. 15 "Shazam!" holds on to #1 for a second week while "Hellboy" fails to catch fire.
On this week's episode of The Weekend Take, I am joined by Actor, Writer, and Producer for Never Surrender Films (www.neversurrenderfilms.com) Becky Haynie (www.beckyhaynieactress.com) as our special guest as we discuss the weekend that was at the box office.
This week, we saw "Shazam!" hold on to the #1 spot for the second weekend in a row with $25.3 million while "Little" did big business, taking in over $15 million for the #2 spot. Meanwhile, "Hellboy" failed to catch fire, but caught a lot of flack from Critics and Moviegoers alike en route to only mustering a $12 million opening weekend to land at #3.
In our Guest Segment, we talk with Becky about being a true DIY Filmmaker as she is currently nearing completion on principal photography for her labor of love Sci-Fi Series "Fleet" and all the adventures in filmmaking and home ownership that has brought as well as discussing her currently in development feature film "Enemy Unknown".
In our opinion segment, Becky and I discuss Disney's recent unveiling of more details surrounding their new Disney+ streaming service and what the repercussions may be for their competitors and contemporaries alike as the Mickey Mouse Empire continues to grow and envelop all things entertainment.
All this and more on this episode of The Weekend Take. Enjoy!
Comments (0)
To leave or reply to comments, please download free Podbean or