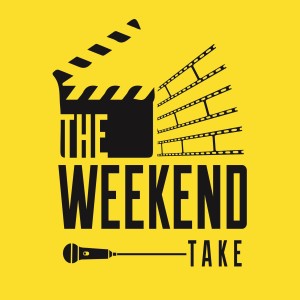 Wednesday Apr 10, 2019
S1 Ep. 14 Audiences say the word as "Shazam!" takes the #1 spot while "Pet Sematary" exhumes $25 million.
This week on The Weekend Take, my special guest is Director and Producer Dan Ventresca (//pro.imdb.com/name/nm8508963) as we discuss the weekend that was at the Box Office, which saw WB and DC's "Shazam!" take the #1 spot with a $53.5 million opening weekend, above expectations, but below it's peers in the DC Extended Universe. 
Elsewhere, "Pet Sematary" proved dead isn't always better as the remake of the 1989 Stephen King horror film dug up $25 million it's opening weekend and the #2 spot.
We also saw "Dumbo" fly on more weighted ears as it dipped a steep 60% in it's second weekend in release and STX's "The Best of Enemies" had a strong opening weekend.
Dan and I discuss his bi-coastal journey and inspirations in his filmmaking in his guest segment while in our opinion segment, Dan and I discuss the current remake/sequel/prequel/"universe" culture, it's origins, and how we can escape it so original thought and cinema can take the front and center once more.
All this and more on this episode of The Weekend Take!
Comments (0)
To leave or reply to comments, please download free Podbean or