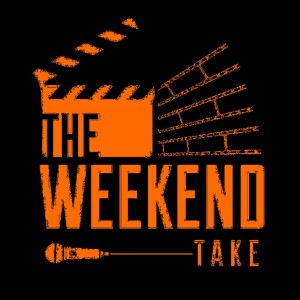 Tuesday Nov 19, 2019
S2 Ep. 1: 2019 Halloween Horror Championship Tournament Recap and Discussion
Welcome to the Season Two Premiere of The Weekend Take!
In this Special Episode, myself and special guest Mike Zupan of Byte-Size Impressions and Byte-Size Cinema (www.bytesizeimpressions.com) break down the 2019 Halloween Horror Championship Tournament.
The Weekend Take ran the tournament on it's social media page (www.facebook.com/theweekendtake) from early September until early November. We took the Top 32 Horror Releases of 2019 based on IMDb's Movie Meter and pitted them against one another in a popular vote tournament. 
This episode breaks down the match-ups, upsets, and more as we recap and discuss the tournament and crown our inaugural Halloween Horror Champion.
Check out the bracket below to follow along with the match-ups.
Stay tuned for our next Special Episode of The Weekend Take entitled "No Room for Seconds: Moviegoers Dieting from Slumping Sequels" just in time for Thanksgiving.
If you haven't already, please become a Patron of The Weekend Take. For as little as $1/month you get:
-Exclusive Extended Cuts of Episodes
-Early Access to Episodes
-Patron Exclusive Episodes
-Exclusive "The Weekend Take" Sticker to show us off!
You can become a Patron by visiting www.patreon.com/theweekendtake and signing up.
Thank you for your continued support of The Weekend Take. Have a great day!
Comments (0)
To leave or reply to comments, please download free Podbean or